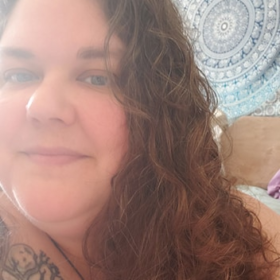 Working with Michelle has been an amazing experience.  Michelle's insight and ability to break an issue down to manageable pieces has been very helpful for me.  The Soulful Integration process has given me a better understanding of why I struggle with manifesting my goals.  As a Reiki practitioner, my work with Michelle has opened me to possibilities I hadn't considered before.  The Soulful Integration process leaves me feeling grounded, present and inspired to work on my projects.  I'm breaking through my blockages and growing as a practitioner.  Through this process I was inspired to integrate Reiki into a physical wellness program and my own Reiki sessions have grown in depth and connection.  I love working with Michelle and Soulful Integration and will continue to do so for as long as she'll let me.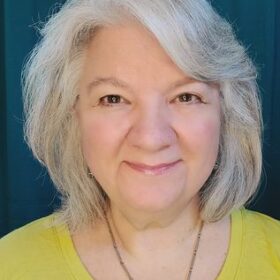 Michelle Nichols is a naturally gifted healer, listener. She is intuitive and empathic and gets to the heart of the matter quickly and efficiently. She helped me to find the incongruencies in my beliefs that were holding me back and my goals started to be met within weeks. I highly recommend Michelle Nichols for clearing up what' is holding you back from living the life you love to the fullest!
Michelle helped me get out of the miasma of my own bullshit and completely change my life. I went from living isolated in rural Texas with a job that didn't meet the cost of expenses to living in upstate New York with friends I love. I didn't think it was possible before, but I found a way once I believed I could.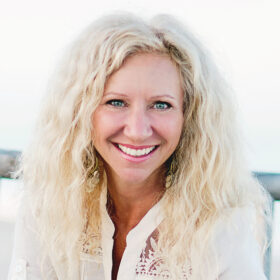 In a state of overwhelm I reached out to Michelle. In a nutshell, she is a gifted healer with on-point intuition. She guided me to clarity, peace and confidence when I was drained and lacked direction. Instead of "telling", she gave me her full support while inviting me to look deep within myself for my own truth. I felt seen, heard, understood and cared for without judgment. Michelle is a gem to work with because her style is lighthearted and compassionate with a dash of humor exactly when needed to relieve inner triggers when facing the hard stuff. I am genuinely grateful to have her to call on.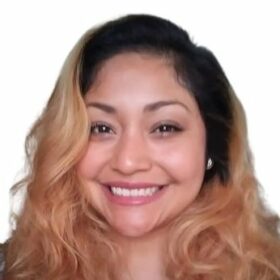 2020 has been an unexpected year to say the least. Financially we got hit around July and on. It was a tough few months and it felt and looked like there was no light at the end of the tunnel. I worked with Michelle at the beginning of December 2020, and holy heck, it has been just MAGICAL!! I was blown away by Michelle's energy of comfort, safety, and confidence. The experience was phenomenal! It was liberating yet soft. Like when you climb into the tub and the water is at the right temperature, and you can feel your body relaxing and de-stressing, and you have a slight sight or a big breathe because you are present in your life, this is how the experience with Michelle felt just so loving, so caring, so magical. She, also helped me manifest prosperity (financial prosperity to be specific).
By the end of December, we were $40 shy of $3,000 of unexpected income!! That in itself was jaw dropping!! The magical part was that it was flowing in so easily and perfectly. At this point we where living paycheck to paycheck and had burned through our savings but when all this started coming in it was like cushions in between paycheck so it felt so good knowing that some way somehow we were getting taken care of and there would be a cushion there. 
So, I am writing this now, a few days to the end of January 2021, and the magic has not stopped there! I tracked the unexpected income up to mid month so that turned out to be $1,940, and we still have the rest of the month to go!! 
Disney's magic has NOTHING on Michelle's magic! Just saying. 
Wow, when I first worked with Michelle and Soulfull Integration, I just planned on seeing what would happen. It was a very gentle energy. I had trouble deciding on just one goal so Michelle agreed to work with my list. The next day I found myself laughing as things lined up as Michelle had asked me to watch for. Interestingly, I now find myself seeing changes in nearly everything on my list. Ha Ha! Be careful what you ask for, you will probably get it. Blessings on your journey and I believe Michelle will be a great partner on your journey.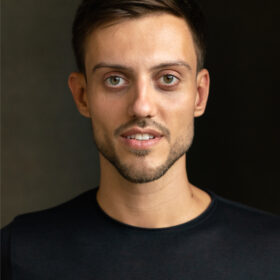 After four "Soulfull Integration Sessions" with Michelle Nichols, I feel called to share about my experiences publicly. I already want to express that I love and recommend Michelle's services wholeheartedly.
What made me decide to work with Michelle were two things: First, I had a need to feel supported in dealing with feelings of overwhelm and to be able to ground myself better. Second, I wished to feel more supported in manifesting specific desires in the areas of love and business into reality: My goals were to further increase my confidence in sharing about my services, to work on my ability to attract new clients into my business and to align with a new compatible romantic love partner.
Clearly, only after four sessions with her, things have changed in my life and my process has led to amazing results:
Within the last weeks Michelle's services repeatedly helped me release feelings of overwhelm while boosting my energy levels and activating new levels of inspiration. My confidence has also grown a lot with clear impact in all areas.
In my business I have more than ever been able to actively reach out to new people and introduce my services to them with ease – and to sell my services successfully. Overall I notice that since I have started working with Michelle, I am getting more and more referrals and new paying clients keep showing up – like magic.
This new confidence also shows in my love life: I feel more secure within myself than before working with her and I have been able to get very clear on what / who I am looking for. Michelle has supported me to clear out inner resistances and mindset blocks – and I notice a big shift in my ability to trust myself and to believe in what I want. I know on a deep level I am heading into the right direction and life is affirming this to me with many synchronicities and signs – I have faith in and am very excited for what's to come.
Michelle's presence during the sessions is loving, safe and nurturing.
I always felt welcomed, truly received and seen and – what is really important to me – taken seriously, validated and supported by her. I remember how in one session I felt quite unmotivated to go into the details of what I actually wanted to create – just because I wasn't yet in the space to believe I could actually have that – and Michelle would insist and encourage me to keep going and become super clear. To me, that in of itself, was a very healing experience: To have someone being willingly, patiently and actively listening to ALL my thoughts and taking ALL my specifics into account. A real gift.
Her energy healing work in continuation of me expressing myself and setting clear intentions was always a powerful experience. After every session I would leave feeling so much more aligned, grounded in my power and energized. Most importantly, I would leave the sessions feeling supported in being myself and showing up for what I want in life. With a renewed, deep sense of trust.
Michelle is deeply compassionate, warmhearted and kind, and at the same time she has a strength and straight-to-the-point clarity that can make seemingly complicated and overwhelming subjects quite simple again. I was always surprised about how quickly she would narrow things down to the essential and help me be clear. That's one of the things I love about Michelle: She's hands-on, smart and fast. A great listener and strategist. When life felt complicated and all over the place, she helped me get back into my center and joy.
Her support has changed my life for the better and I will gratefully continue taking her sessions.
I absolutely recommend her services to anyone who wants to manifest their next level life and get resistance out of the way.
To have Michelle on my team has been a blessing!
Thank you for all you do!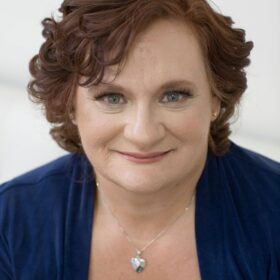 My Theta healing session with Michelle was amazing. She would ask some questions and depending on the answers knew what needed to be cleared and she did all the work while I just enjoyed the benefits. I had a sense of peace and calm come over me and felt more confidence when it was all done. Within a couple weeks of the session, I booked a new client and a guest spot on a podcast so something that was blocking me definitely cleared and the path to success opened up. I highly recommend Michelle if you are feeling stuck or want to get rid of the things holding you back. It works!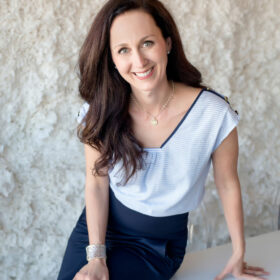 Michelle was wonderful to work with in her Soul-Full Integration program. As I've been working on clarity and direction in my business, she was able to help me by asking intuitive questions and offering guidance that spoke to my core. Through the changes from Covid affecting kids being home, sports being cancelled, husband working from home and pivoting two businesses, I found myself empty, overworked, and unable to tap into my creative zone . Through Michelle's work, she was able to assist in getting me back on track, feeling more at ease, reminding me to give myself grace, and help me gain clarity for my next steps. Thank you Michelle for sharing your gifts and your work in this world!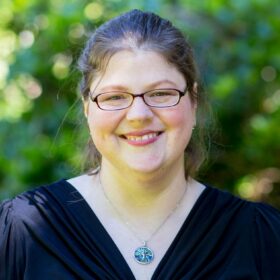 Having suffered through depression and anxiety for most of my life I struggled with self-doubt, regrets, and ruminating on the past. While antidepressants, therapy, and other conventional techniques helped, I felt something was missing in my life.
Sessions with Michelle were a safe space that supplemented and complimented my efforts in areas in my life that required attention. I developed more mindfulness and a greater sense of gratitude for the life that I have, reached greater understanding of my relationships with others, and made great strides toward radical self-acceptance.
Michelle's compassion, empathy, and gentle guidance were extraordinary. I feel better aligned with myself – who I am, what my place in the universe is, what my values are, and am confident I am worthy and wonderful just as I am.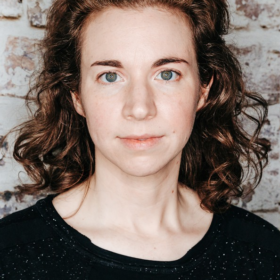 I love working with Michelle and her Soul Body Fusion ® service has had a huge impact on me. Results were very noticeable in my connections with others. Additionally, I was able to tune in to higher parts of my soul than I ever have before. I love Michelle's down-to-earth approach to this type of healing service. I would recommend this service to anyone, but especially to anyone going through health issues and anyone who wants a groundedness to their spiritual healing. (Soul Body Fusion ® was created by Jonette Crowley)
When I initially met with Michelle for Theta Healing, I really didn't know what to expect. The questions she gives before the session, helped to narrow the focus, but this was my first session with this modality. I couldn't have been more pleased with how the session went and the positive results I experienced. Michelle's manner is friendly, supportive and knowledgeable. She guided us along in a warm and confident manner which helped me feel safe and secure. I liked that I didn't have to give details about the topics I wanted to address and could still have those topics attended to completely. By using muscle testing throughout the session, I was able to experience the proof of positive changes to my thinking and body as they were occurring. After the session, the positive changes I incurred were permanent and the old issues have not returned. I recommend this healing method and I recommend working with Michelle- definitely worth the time and money investment!