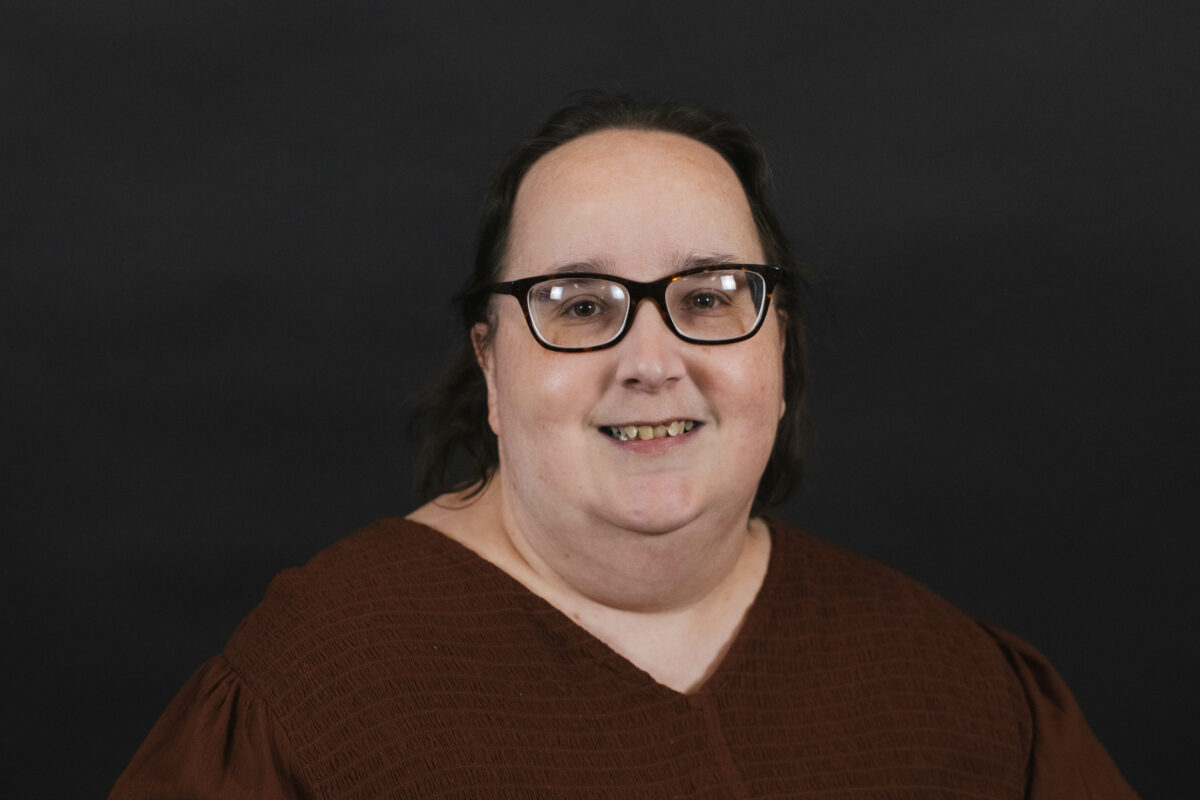 Hi!  I'm Michelle Nichols!
I'm an intuitive life coach and holistic healer.  I love doing it because I love helping people!  I love to change people's lives by: 
Helping them get unstuck. 
Helping them become clear on who they really are and what they really want.
Supporting them as they go after what they want. 
Teaching them how to process grief in healthy ways.
Teaching them how to set and enforce boundaries to make their relationships even better.
If you're interested in how I can help you, please click the button below. 
For now, I'd like to show you some of the other things I love, in no particular order.
How Can I help you?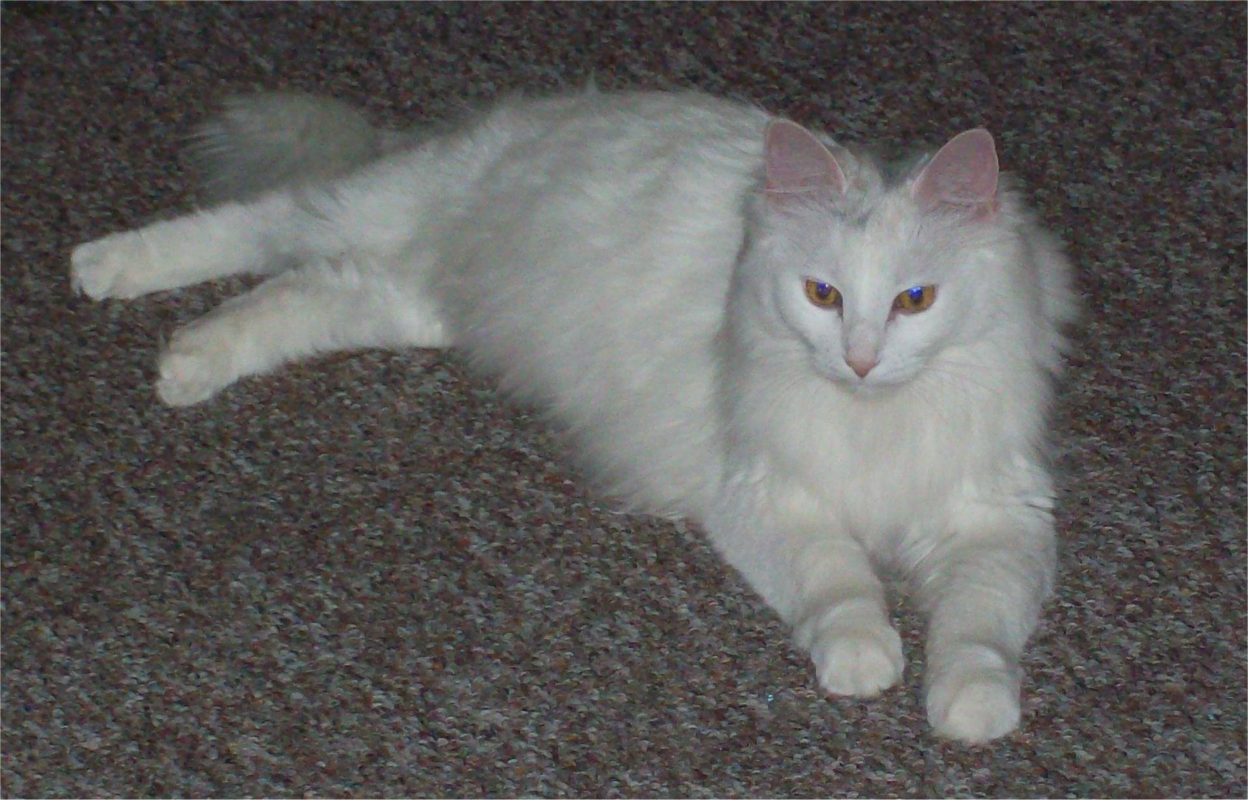 My Cat, Ava
This is my cat, Ava.  This picture is from April 14, 2015.  That was the day we got her.  She was about 3 years old when this picture was taken.  I have really enjoyed having her in my life.  I had always wanted a pet, but our apartment complex did not allow animals.  My husband, Chris, did some research into emotional support animals, and I was able to get a reasonable accommodation for her.  I have found that she helps with anxiety and depression.  If I am feeling sad or overwhelmed, she will often come up on my lap.  Petting her and hearing and feeling her purrs always makes me feel better.
Let's connect and talk about some coping mechanisms you can use to process your emotions.
Connect with me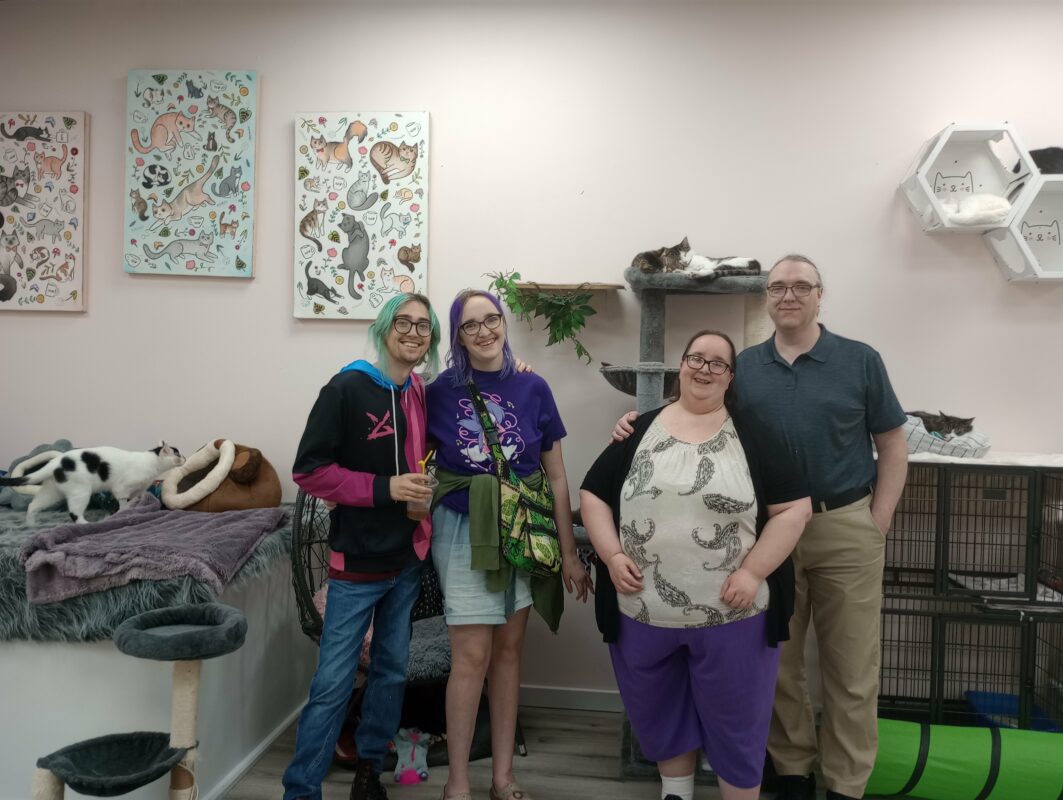 Family and Friends
My family and friends are a great source of strength for me.  I live with my husband, Chris.  Our daughter, Rachel, moved out of the house a little less than a year ago.  I am grateful because we chat on Zoom about once a week.  One thing I have learned over my life is that if people are important to you, it's so important to let them know that.
One thing I have noticed is that sometimes people seem to have this fear about reaching out to other people, especially if a lot of time has passed.  I suspect that this has to do with a deeper fear of being rejected.  However, I have noticed that when I reach out to people, they generally tend to be receptive.  I have also noticed that if I expect them to be receptive, they are receptive.  Forming and maintaining relationships requires a level of vulnerability that can feel uncomfortable, but I feel like it is so worth it!
This picture shows Zoe (Rachel's partner), Rachel (my daughter), me, and Chris (my husband).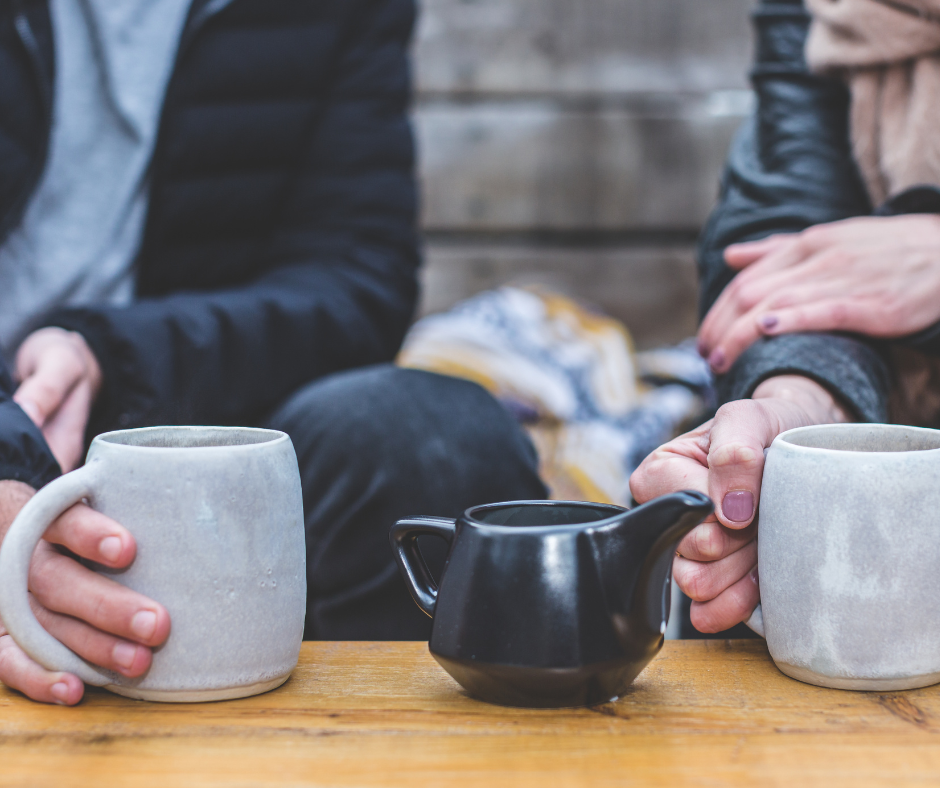 Having Deep Conversations with Interesting People
OK, so I can make small talk if I have to.  I am able to be professional.  In fact, I work in an office, so these skills are necessary for me.  However, when I have the choice, I love having deep conversations with people.  Some of my favorite topics are spirituality, religion, beliefs, personal growth, manifestation and abundance, health and wellness, and creativity.  I love to listen to people's stories about themselves and their journeys.
Do you need someone who will not only listen to you but really hear you?  Would you love a safe space to talk?
I'd love a safe space to talk!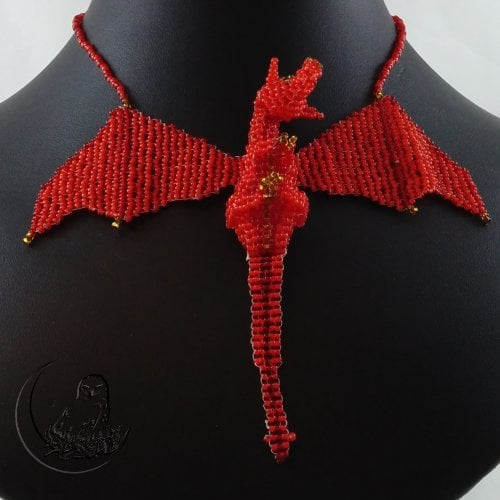 Pretty Things
I love to look at pretty things.  I say it that way because I don't necessarily like to use pretty things.  I made beaded jewelry for years and years, but I found that I don't like wearing jewelry.
This is an example of something I like to look at because I think it's pretty.  This is a beaded dragon that I made around 2017.  In the section below on doing creative things, I share my story about how I got into doing beadwork.  What I didn't mention below is that I used to love doing beadwork with seed beads, which are the smallest beads that I used.  I loved doing this type of work because it fascinated me how you could start with a pile of beads and thread and create something like this.
I love looking at all sorts of pretty things – jewelry, art, nature, whatever.  It also fascinates me how pretty things come to be.  I love hearing about the process of how things are created.  I also strongly feel that everyone is creative in some way, although they may not recognize it or think about it like that.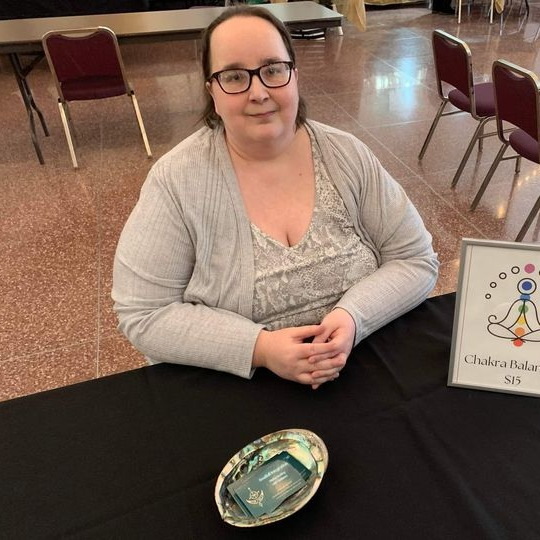 Attending and Creating Interesting Events
I enjoy attending interesting events.  My favorite types of events tend to be health, wellness, or spirituality related.  I also enjoy things like Renaissance fairs, and I would love to attend something like the Labyrinth of Jareth Masquerade Ball.
I also enjoy creating my own events.  So far, I have created 2 in-person spiritual events, an in-person health and wellness event, and a virtual health and wellness summit.
This is a picture of me vending at a wellness event.  At this event, I was offering mini chakra balancing sessions.  These mini sessions are like a little tune up for your energy!
Schedule a full session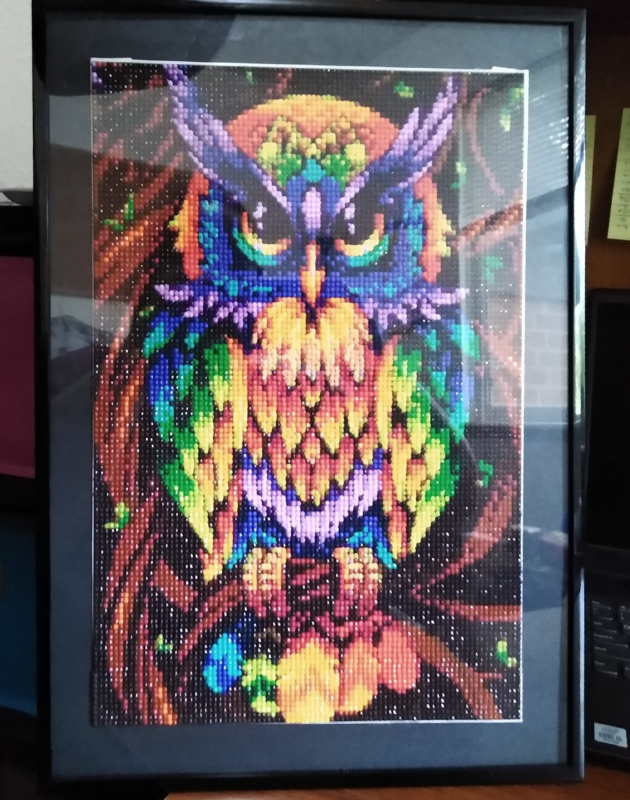 Doing Creative Stuff
My grandma was a highly creative person, and my mom is one.  I love doing  anything creative.  I love writing, although most of the writing I do is actually freeform journaling.  I also used to do a lot of beadwork.  I sometimes will color, and I love adult coloring books.  The picture to the left shows a Diamond Dotz project I did a while back.  Fun fact.  I also love owls!
My grandma was a huge reason why I became interested in doing creative things in my life.  When I was growing up, she was an excellent seamstress.  She was the costume designer for many theatrical productions over the years.  She also did things like make paper dolls with my daughter.  She made beautiful beaded jewelry, and she made amazing pieces of stained glass.
Several years ago, I had this awareness that she was not going to be around forever, and I wanted to learn something from her so the knowledge did not just die with her.  The first thing I tried was sewing, and I simply didn't like it.  Afterwards, I tried beading, and I found that I enjoyed that.  She taught me many things, and I learned other things on my own.  We spent a lot of time together making jewelry, and we also did some craft shows together.  These are memories that make me smile when I think about my grandma.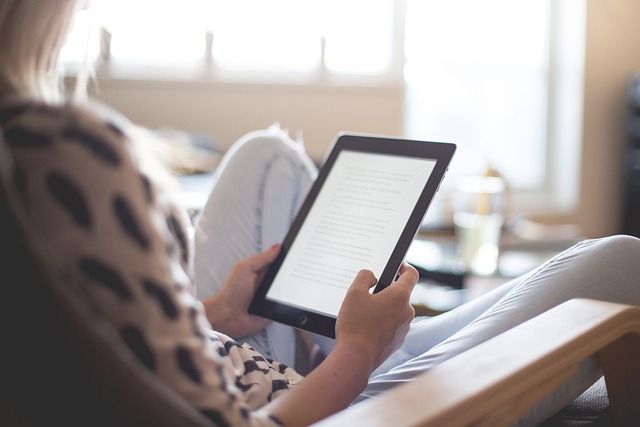 Reading and Learning
I am obsessed with reading and learning new things.  I started my exploration of religion and spirituality when I was a junior in high school.  Those are still among my favorite topics, and keep searching out new information to this day.  One thing I have learned along the way is this is not something you need to rush.  There is plenty of time to learn and explore.  I find it so fascinating how one topic leads into another.  Although my first focus was really religion, it branched out into spirituality and mythology.  Then I became interested in holistic healing, wellness, and metaphysics.  After that, I looked into topics around personal growth, manifestation and abundance, and the law of attraction.  It was all these interests that really grew into my most current fascination of healing, coaching, and entrepreneurship.
I chose this image because I absolutely love reading on my Kindle.  I love physical copies of books, too, but I love how many books I can store on my Kindle.
What About You?
OK, so that was a whole lot of stuff about me and some of the things I love.  I love making new friends.  So if you resonated with what I wrote, I'd love to hear from you.  I'd like to know more about you, what you love, and what you are up to in the world.
My connection method of choice when meeting new people is Facebook.  Click on the link below to check out my personal Facebook page and send me a message.  I'd love to chat with you or even jump on a quick get-to-know you call.
Thank you so much for visiting my little corner of the internet.
Find me on Facebook